Wool & 100% Recycled PET felt
Féline specializes in sustainable and acoustic fabrics for interior and product design. All our collections are produced with respect for nature and a minimal impact on the environment. Our sustainable felt collections and the acoustic wall textiles are available in a wide range of colors and thicknesses. We have our own machine park in Amsterdam and have a wide range of our fabrics available from stock.
Fresco Collection is the line of natural wool felts of Féline. Our wool felt is mulesing free. The unique properties of wool in combination with the trendy color range make this fabric highly suitable for design applications.
Minimal Art – PET Felt
The Minimal art collection emphasises the commitment of Féline to combine interior fabrics with environmental protection. The raw material of this line derives from the recycling of plastic bottles.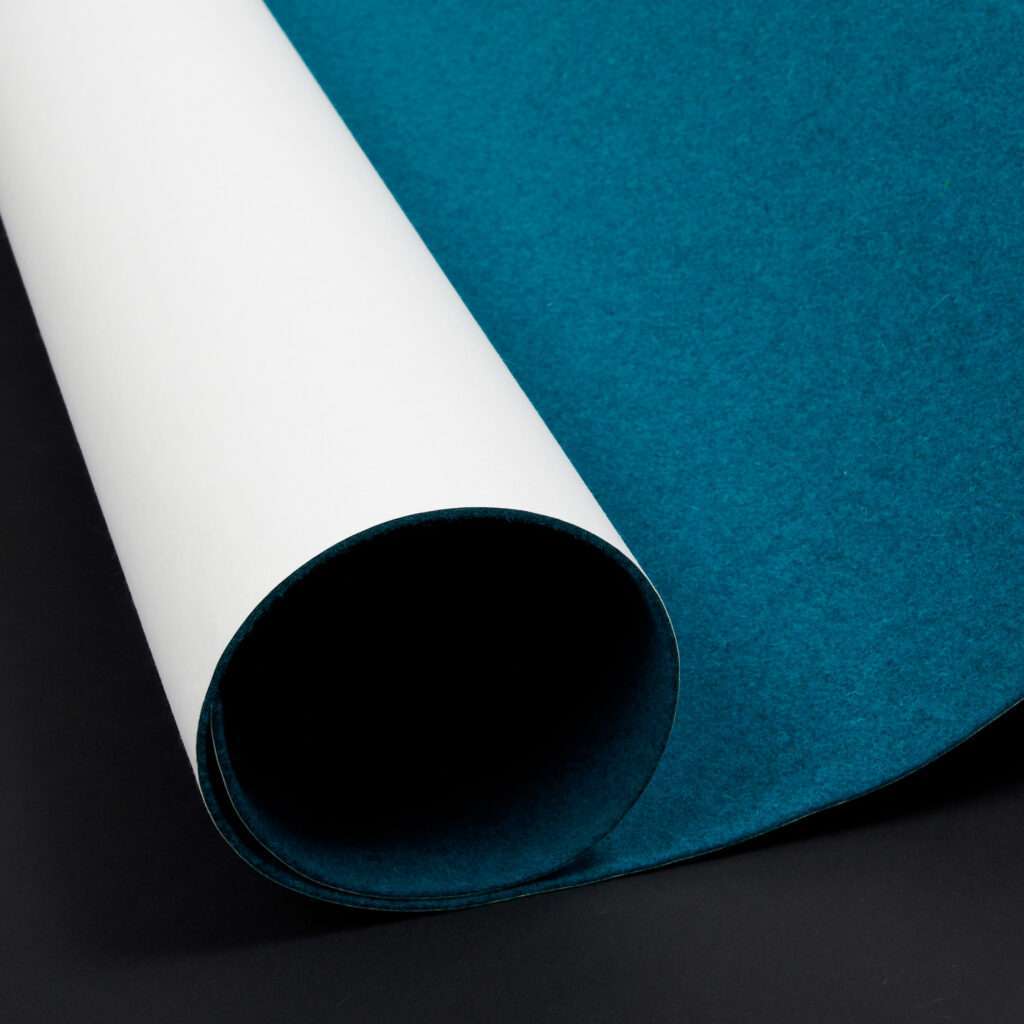 Our felt wall covering collections are specially designed to use our felt for wall or panel applications.
The perfect acoustic and sustainable solution, that can be easily integrated into your interior design.
Available in both Wool felt or 100% Recycled PET felt.
Vlinder Flexscreen
The VLINDER Flexscreen is a design by StudioVIX, using Féline sustainable felts. Your cocoon, your own space. Flexible, mobile and acoustic.
Comfy Flex Cocoon  – From briefcase, to deskscreen, to acoustic partition screen