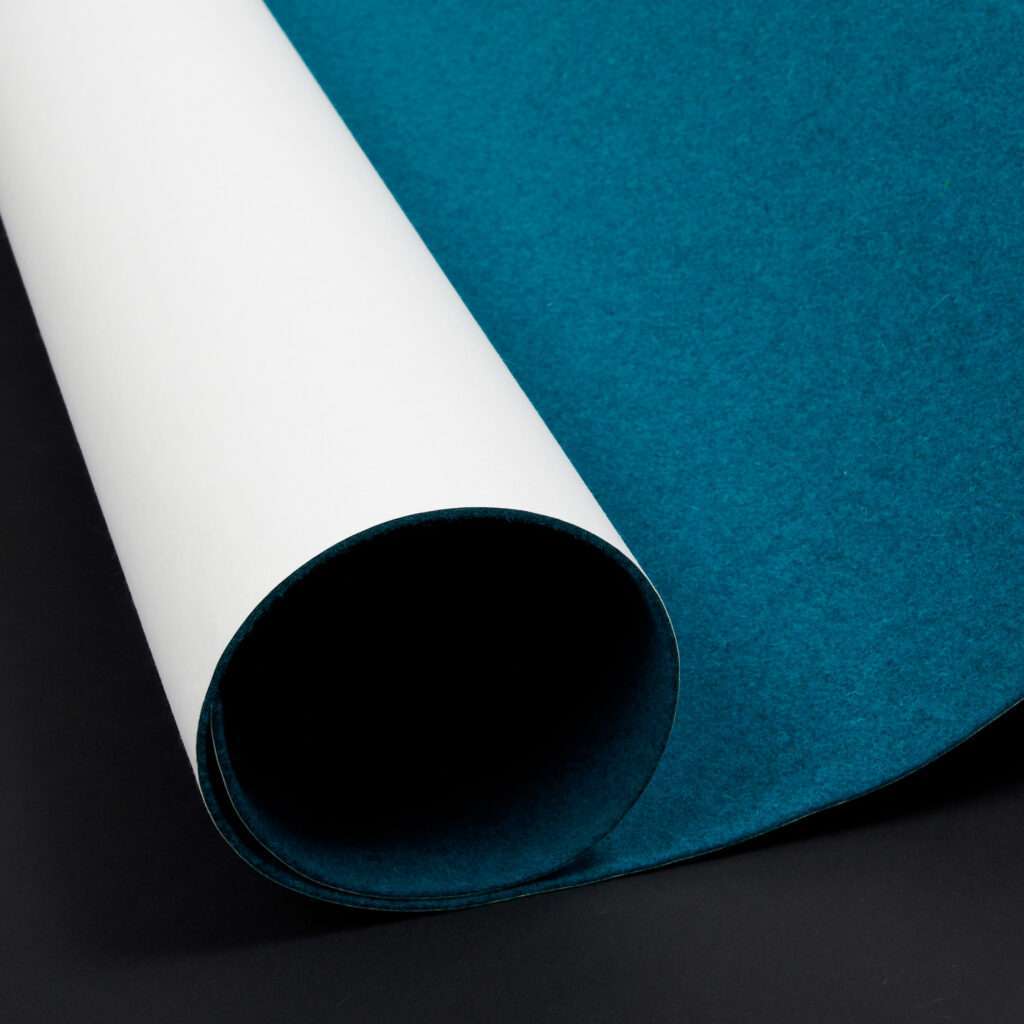 An acoustic felt wall textile, specially designed to process felt directly on walls, ceilings and panels.
This is the perfect acoustic wall finish. It is sound-absorbing, durable and easy to incorporate into any interior.
Our felt wallpaper is available in a wide range of colors and thickness.
Available in: wool felt or recycled PET felt.

We have our own production facilities for making a perfect acoustic wallcovering.
This backing makes application of the felt on walls and panels easier. Why?
Our felt wallpaper is extra strong, making it faster and easier to apply to the wall.
During the production of the wall textiles, the felt is cut back on our machines. Double cutting during installation on the wall is therefore no longer necessary. Width: 140 cm.                 
Our felt wall covering is produced with respect to nature. Therefore, we only use water-based and biodegradable glue during our production. 
Fresco Wall covering – Wool felt
Wall covering Fresco collection is the line of natural wool felts of Féline. Our wool felt is mulesing free. The unique properties of wool in combination with the trendy color range make this fabric highly suitable for design applications.
Composition: 90% WO/10% PL + 100% PAP backing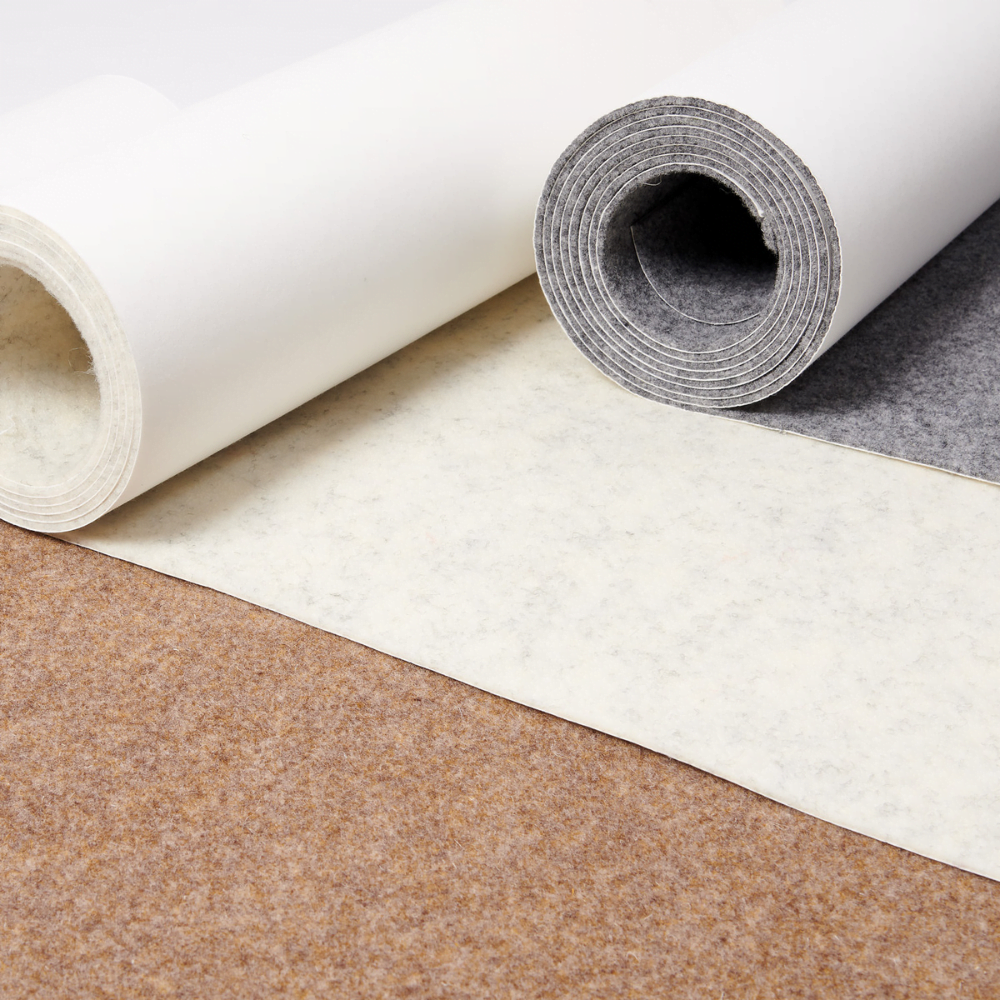 Minimal art Wall covering – Recycled PET felt
Wall covering Minimal art collection is the line of felts that emphasises the commitment of Féline to combine interior fabrics with environmental protection. The raw material of this line derives from the recycling of plastic bottles.
Composition: 100% recycled PET + 100% PAP
Féline Eco Glue Forte – Wall covering glue
Respect nature and use our Féline Eco Glue Forte to apply your felt or felt wall covering. Our glue is water-based and biodegradable (no chemicals!).
This glue is especially suited for processing of our felt and felt wall covering. Also suited for thicker and heavier felts. Further specification and application instructions available on request.